Home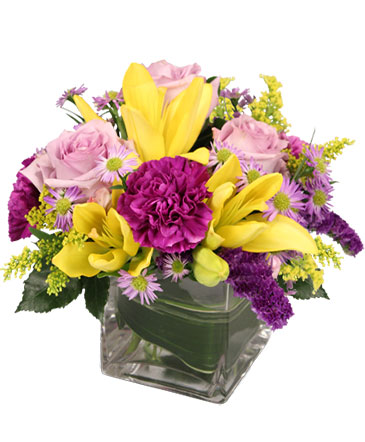 Be bold and make a statement with this unforgettable arrangement! The impeccable yellow Asiatic lilies are accented beautifully by the lovely lavender roses, pretty purple carnations, and alluring purple statice, creating a superb bouquet. This arrangement is bound to make an impact!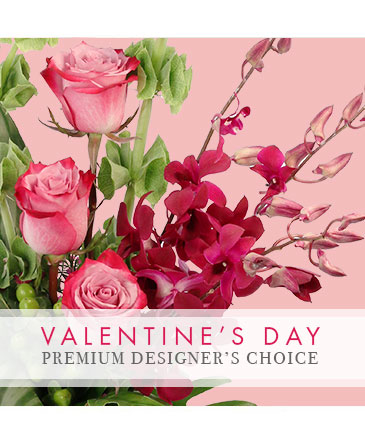 Valentine's Day
Premium Designer's Choice
Everyone loves flowers on Valentine's Day, but this year, get them something extra special with our Designer's Choice arrangement. Crafted with beauty and care, these flowers will have them falling head over heels for you. Send a romantic bouquet to show them your gratitude for all they do.
PLEASE NOTE -- NOT ALL FLOWERS/COLOURS SHOWN ON WEBSITE ARE AVAILABLE.

VISA DEBIT CARDS (DEBIT CARDS AND CASH) WILL NOT WORK OVER THE PHONE OR COMPUTER, YOU MUST BE IN PERSON. WE TAKE MASTERCARD, VISA, AMERICAN EXPRESS, OR E TRANSFER.

ON HOLIDAYS -- Due to sheer volume, we are not always able to meet your time lines.... ORDER EARLY , LIMITED SUPPLY.

HANDLE WITH CARE:
For longer lasting arrangements, add warm water daily; do not put in a window ; near a draft; under a fan or by the heat (A/C) register. Please do not leave in car in extreme heat or cold.

Flowers are perishable and must be cared for.